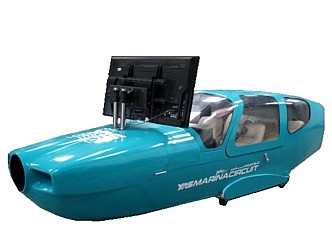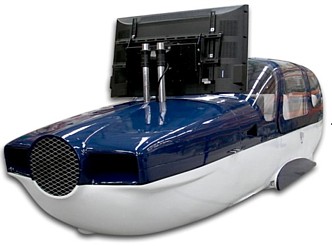 Airplane Simulator Hire
Using the real fuselage of a single prop plane, we have a brilliant flight simulator which gives you chance of experiencing the elements of real flying. In the game we can choose a variety of flight locations, conditions and planes. As the pilot you will get to steer, accelerate, dip, flip and rotate. We have mounted a 50" screen on the windscreen of the simulator to give an immersive and brilliant experience.

This plane can be branded to suit your requirements

The aircraft is ideal for exhibition attractions, product and event launches, corporate games hire or as part of unforgettable team building events.

These games will blow your mind away!

This is a fuselage from a TB-9 front propelled plane. The aircraft has cream leather interior, large enough to seat 4 people.
The pilot controls the flight with the actual TB-9 controls. This simulated flight experience is one to behold, with fun, easy game play, your guests will be queuing around the room to have a go.
You can fly the red bull air race, take a stunt flying lesson or even take steady fly over London City. This simulator can be used as part of a team building event, as theming for a large event, as evening entertainment or just for a unique experience.





Space required:
Width 2m
Height 1.6m
Length 4.8mm
(4m without the nose)
Power Requirements:
1 x 240v normal socket.


Price From £1125.00 +VAT
Area: Nationwide - International

Nothing brings out the fun like our range of Games and Simulators. Our Airplane Simulator is perfect for adults "BIG BOYS TOYS" and children alike, this Virtual Flight Simulator will provide hours of fun at any private party, street event or company, corporate function. This Aeroplane simulator is available for hire at affordable rates and can deliver them nationally and internationally.