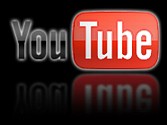 WHEN IT COMES TO ENTERTAINMENT - WE HAVE IT ALL - AND MORE! - CONTACT US FOR INFORMATION

Email: enquiries@steppin-out.co.uk
Mobile: (UK) 07768 606088 (international): +44 7768 606088


enquiries@steppin-out.co.uk
steppinoutentz@gmail.com
www.youtube.com/user/steppinoutentz

© 2007 Steppin-Out.co.uk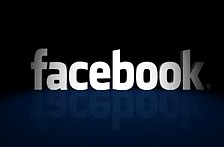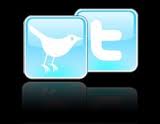 London Based Sitar and Tabla Player
One of the Uk's leading sitarists, he has performed throughout the UK, India, Europe and America.

We are very pleased to welcome him to the UK from India. he is skilled in folk, classical, popular and religious singing styles and is blessed with a stunning voice.

Various very skilled and experienced tabla players perform with him, such as Udit Pankaj, Manjit Rasiya (Bombay dreams), and Tersem Singh (all India Radio and television).


London Female Asian Singer.
Born in India and brought up in England and Germany, her musical background is culturally diverse: in early childhood she was taught and nurtured in the Hindustani classical KHEYAL Style of North India by her Mother, a renowned vocalist and sitar player from the Punjab.
Infinity reflects the traditional sounds of Indian music with a strong rhythm.
The songs are ballads and dance tracks in Hindi and Punjabi.
She is also featured on Apache Indian's album "real people".


Bollywood Strings
Bollywood Strings provide high quality service including Bridal walking entry, flexible duo, trio or quartet hire to fit your budget.

All musicians from Bollywood Strings are from Birmingham Conservtoire, high standard playing is essential, well presentation is a plus.

Price From
2 x 45min sets (over a 2 hour time frame)
Trio - £550.00 Quartet - £680.00

3 x 45min sets (over a 3 hour time frame)
Trio - £620.00 Quartet - £780.00 Plus Travel from Birmingham
Bollywood String Trio/Quartet
This String Quartet offer a professional service, tailored to suit your needs. Their extensive list of repertoire has something for all tastes and you can choose from a wide range of competitive pricing options. They can tailor their look to compliment your day and provide you with a music arranging service if you require your favorite piece to be played.They are also able to provide a string trio or violin duo at a reduced price.

This String Quartet are one of the few string ensembles in the UK able to provide a selection of Bollywood music themes for various types of events.

They offer 2x45 minutes £600.00 for the quartet, £500.00 for the trio
Bollywood Harpist Ref: Harp 7
This harpist originates from Glasgow where she studied the harp at the Royal Scottish Academy of Music & Drama as a junior scholar and later graduated from Trinity College of Music in London studying with world renowned soloist, Sioned Williams

Her repertoire is very extensive and can be tailored appropriately for any type of event. From Bollywood themed events to Valentine bookings dressed as an Angel, she is a flexible and talented performer.

Essex Based Sitar and Tabla Player
He has over 20 years experience in weddings, functions and corporate events totaling over 900 performances.

He's always in great demand for function performances
He is currently one of the most versatile Sitarists in the world, having studied both Indian & western music. From these traditions he has created a unique creativity towards the sitar, seeing it as a instrument and not a genre.

He can offer the very best in live sitar for your event.
He has public liability insurance for up to £10 million and all his equipment is PAT tested.


Price From £ 280.00
Area: Essex - Nationwide
Bollywood Duo The UK's Finest Bollywood Singers
This duo are extremely talented and passionate about singing with idols such as Kishore Kumar, Mohammed Rafi and Asha Bhosle.

These are the two finest Bollywood singers in the UK. Singing both Golden Oldies and Recent Bollywood Hits.

Performing at the most prestigious events and festivals around the globe makes them the most sought after Hindi singers in the UK.

Their refined voices, versatility and professionalism make them suited for corporate functions, Mehfil nights, weddings and birthdays.
Midland Bollywood Solo Singer Ref: B1
This is a singer who has a lot of experience in singing and entertaining people. He has his own equipment and over 1000 backing tracks. He can sing in hindi urdu and punjabi languages.
He has been singing proffessionaly for more than 10 years and even before that has been taking part in singing competitions on various TV channels.
Music is his passion and he specialises in bollywood songs ranging from golden oldies to the latest hits.

Will travel nationally


Price From £ 300.00
Area: London - Nationwide

World class Bollywood entertainment services at very affordable prices.
We provide a vast entertainment directory including bollywood string quartets, bollywood harpists, bollywood pianists, sitar players and tabla players, bollywood dancers, bhangra dancers, giddha dancers, bollywood singers etc. Our Asian live bands are extremely professional and will provide a night of wonderful entertainment for you and your guests...
Testimonial
I would like to take this opportunity to thank you and your team for making our christmas party a memorable one.
Everyone was a pleasure to work with and made the whole experience enjoyable.
I wish you all a very Merry Christmas and I look forward to booking acts for future parties.

Kind Regards
Lisa Lazarus & Mr K. Somaia
London - India - Dubai
Bollywood Supreme - 8 Piece Live Band
Price From £ 490.00
Area: Midlands/Nationwide
This Superb Bollywood band as standard offer the whole package, which is the Live Band & DJ Roadshow, this consists of Male & Female Singers, Drummer, Keyboard Player, Bass Player, Congo Player, Dholak/Tabla Player(Indian Percussion), Sound Engineer and the DJ with complete Roadshow.

Try our Bollywood packages including Bollywood Dancers and Karaoke including female and male presenters and DJ...just click on the "more information" link below.
Price From £ 1000.00
Area: Midlands/Nationwide
Midlands Bollywood Band
This Diva has brought the sweetness of India, the sensual, the playful, and a unique voice that reaches you all beyond any language. She is one of very few artistes who can boast having had her own band at the tender age of 10, and performed regularly on Voice of Kenya T.V. before moving to the U.K. She is also the only UK artiste to have performed at the prestigious Diwali on Trafalgar Square celebrations 4 years in a row. This event attracts crowds of over 30,000 each year.

Format: Performances are between 45mins-3.5hrs.
Music performed: Popular old and new Bollywood tracks, Bhangra & our own tracks.
Performances: Dinner & dances, Festivals, Stage Shows, Weddings, Parties, Corporate Shows, Melas & Mehfils.
No.of artistes: Female singer, 2 males singers, 5 musicians (keyboards, drums, lead guitar, bass guitar & indian percussions)
Price From £ 1650.00
Area: London/Nationwide

Male Electric Bollywood Violinist
Our male electric Bollywood Violinist performs on his white electric violin, accompanied by high quality backing tracks.

He uses a wireless system with his electric violin that enables him to walk freely around the room.

For weddings up to 300 guests, he can bring his own, top of the range AER amplifier. Alternatively he can connect his wireless system to the DJ's equipment for added volume.

He can also wear traditional Asian clothes.

Midland Bollywood Solo Singer Ref: J1
Male Solo singing with backing tracks is extremely talented and passionate about singing with idols such as Kishore Kumar, Mohammed Rafi and Asha Bhosle.
He is one of the finest Bollywood singers in the UK. Singing both Golden Oldies and Recent Bollywood Hits.
Performing at the most prestigious events and festivals around the globe makes him one of the most sought after Hindi singers in the UK.
His refined voice, versatility and professionalism make him suited for corporate functions, Mehfil nights, weddings and birthdays.
Please note max performance time 1hr 15min due to popular song choice.
Price From £350.00
Area: Midlands/Nationwide
South Based Female Sitar Player
I grew up in the South of England in a musical family, and as a child learned to play classical and folk guitar. After doing a Performing Arts course at Brighton university, I became involved in diverse music, dance and performance. I studied Northern Indian classical music on the sitar with Viram Jasani at the Guild Hall, London. I have played and composed with tabla players and musicians, from singer/songwriters to ambient soundscapes and techno, performing at venues such as Brighton's Zap Club & Pavilion Theatre, Claridges,[Mayfair,London], Florence House Retreat Centre,[Seaford], festivals and private events.
I am available to play sitar with tablas or solo, at private functions such as:weddings, parties, baby naming ceremonies, retreat centres, corporate events.
Price From £ POA
Area: Brighton/Nationwide
This exciting live fusion band blends traditional melodies of North India with contemporary jazz and Latin grooves.
The acoustic improvisation of sounds is a mix of guitar, saxophone, clarinet, flute and Indian harmonium which is rhythmically enhanced with subtle tabla beats. It is a highly dynamic set-up which is guaranteed to bring flair and a touch of class to your occasion.
The musicians are talented and professional and perform a versatile repertoire that includes entirely unique Indian Jazz and popular Bollywood classics of up to 3 hours.
With corporate and private clients, excellent reviews and a wide range of music, this band is guaranteed to impress on any occasion.
Can also perform as duo of Guitar and Tabla.
Bollywood Jazz Fusion Band
Price From £ 700.00
Area: London/Nationwide
Female Bollywood Pianist Ref: BP1
The Elegant Pianist - Classical, Bollywood, Jazz & Popular Songs.
She has been performing piano music at events for 20 years and received her first professional paid engagement at the young age of 14.
Sarah is often complimented on her elegant style of playing and ability to create the right atmosphere for any event, drinks reception, dinner, wedding ceremony or party.
With a versatile repertoire including classical, easy listening, jazz, Bollywood film theme tunes and popular songs, she can tailor the music to suit your occasion and any song request can be learned for your special day.
Female Bollywood Violinist Ref: F1
This Bollywood Violinist offers a solo and duo violin bollywood act.

One electric violin, one electrifying violinist.
More than a violinist...a glamorous and exciting music showgirl!

"A pleasure to work with and such amazing talent. Thanks every so much for performing and entertaining the crowds. Would Recommend to all, a real delight in all factors" Dan Mohammed - Asian TV - Bollywood Show 2010 - 6th April 2010
Bradford Bollywood Band
This is a talented singer in conjunction with many industry professionals, including singers, songwriters, composers and musicians whom she has worked with over the years.
This band consists of highly talented musicians and singers who are from varied backgrounds and cultures. They also performs with a full orchestra of 15 musicians and includes authentic and traditional instruments .

The set-list ranges from Bade Ghulam-Ali Saahab, Mehdi Hasan, Begum Akhtar, Kaushiki Chakraborty, Mohd.Rafi, Asha Bhosle, Kishore Kumar, Sonu Nigam to current genre's singers ...a number of artists whom we consider to be the legends of bollywood today...
Price From £ 500.00 Solo
Area: Bradford/Nationwide


---

---
---

---
---

---
---


---

---
---

---
London Bollywood String Quartet
London String Quartet is the String Quartet with a difference. As well as playing the works of the great composers for the medium, it has its own unique library of sparkling and witty arrangements of all kinds of popular music from Opera through Swing and Jazz to the great Musicals, Bollywood, Pop hits and Rock classics.
Their schedule now embraces concerts, all kinds of function both corporate and private, together with entertaining in hotels and restaurants and for weddings.


Price From 2x45 minutes £600.00 for the quartet
£500.00 for the trio
---
Scotland Strings Quartet
Bollywood - East meets West to make the perfect background for your special day.

This Scotland based String Quartet is one of only a few string ensembles in the UK able to offer a varied selection of Bollywood soundtrack arrangements as part of their play list, and in October 2007 we provided music for The Scottish Asian Business Awards Ceremony held at the Crowne Plaza Hotel, Glasgow. We are now also able to offer a Bollywood playlist in London

Price From £650.00 for the quartet - 2x45 minutes
Price From £ POA
Area: London/Nationwide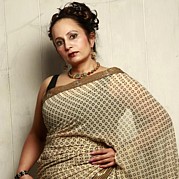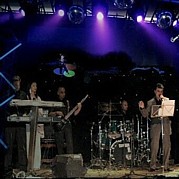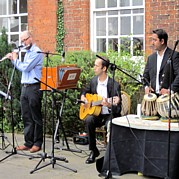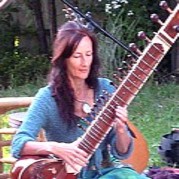 Price From £300.00
Area: London/Nationwide
---
Female Bollywood Pianist Ref: BP2
She is a pianist from south-west London.
She has been playing for 16 years and has passed all examinations in grade 1-8.

She has experience playing for small and large audiences and can play a wide variety of popular English and Bollywood music as she is able to play by ear.

She performs at weddings, corporate events, other parties as required.

Please Note: She does not bring her own piano.

Price From £350.00
Area: London/Nationwide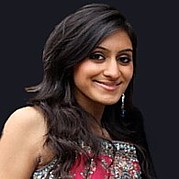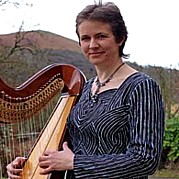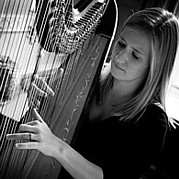 Price From £350.00
Area: London/Nationwide
---
Bollywood Harpist Ref: Harp 1
This harpist read Music at the University of York, specializing in harp performance.
She then took up a residency with Jumeirah International, Dubai, UAE from August 1999 to December 2000, performing classical and popular music in the Jumeirah Beach Hotel, the Burj al Arab, the Emirates Towers, the Emirates Golf Club and at the Dubai World Cup.


Price From £350.00
Area: BUCKS/Nationwide
---
Bollywood Harpist Ref: Harp 3
This harpist studied the harp and celtic harp at the Royal Scottish Academy of Music and Drama with Sanchia Pielou, a founder member and principal harpist with the BBC Scottish Symphony Orchestra for fifty years and regarded as the "doyen" of the harp in Scotland.

After winning the subject prize for harp and earning a glowing report in the Governors' Recital Competition, she graduated in 1984 with a BA in Music Performance.


Price From £275.00
Area: WORCS/Nationwide
Price From £400.00
Area: Leeds/Nationwide
Price From £400.00
Area: North/Nationwide
Price From £600.00
Area: MAN/Nationwide
Price From £ 550.00
Area: BHM/Nationwide
Price From £600.00
Area: London/Nationwide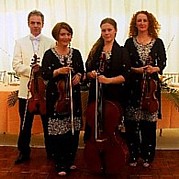 Price From £650.00
Area: Scotland/Nationwide
Bollywood Harpist Ref: Harp 8
After graduating with a Bachelor of Music Degree from Edinburgh University, in 2001 This Harpist achieved a Performers' Diploma on the harp with the Associated Board of the Royal Schools of Music. After this she studied for a Masters Degree at Bangor University, specialising jointly in the study of Music of the Celtic Countries and in Performance on the Harp.

She is now a harpist with many years' experience, having played in numerous notable hotels and venues throughout North West England and North Wales, at weddings and other private functions. She offers a wide repertoire of music in different styles ranging from classical, to modern, to Bollywood and Asian, on both the full-sized concert harp and smaller Celtic harp, tailored to create the perfect ambience for the particular special occasion.
Price From £295.00
Area: Cheshire - Nationwide
---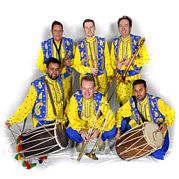 Price From £ 800.00 (4 piece)
Area: SE/BHX - Nationwide
Asian Styled Brass and Dhol Band for hire
A Genuine Asian styled Brass and Dhol band for youe event, specialising in playing your favourite Bollywood and Bhangra themes of now and yesteryear.
The Traditional music of Indian film and Punjabi Bhangra combined with the distinctive brass sound creates a sound which is individual and unexpected.
They use, for the most part, a four-piece plus percussion formation consisting of trumpet, French horn, trombones, tuba, and percussion.
A touch of desi dhol and instrumentation in the repertoire along with the ensemble's flexibility in instrumentation and scoring ensure that there is something for everyone at their performances.
---
Price From £350.00
Area: MAN/Nationwide
Female Bollywood Violinist Ref: FM1
This professional violinist is available to play bollywood music for Asian weddings and Events. Having studied solo violin performance at the prestigious Royal Northern College of Music in Manchester, she is an experienced and accomplished performer. She also manages the bollywood string quartet/trio Manchester Strings.
Accompanied by backing tracks, she can perform a selection of Bollywood songs on her electric violin, providing the perfect accompaniement to Asian weddings and events. She can connect to the PA system supplied by the DJ, Band or venue if that is available.

She is usually booked for 1-2 hours and can dress in traditional Asian dress or evening gown.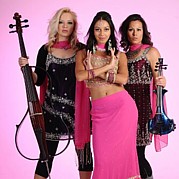 Bollywood Electric Strings Show
The Bollywood Electric String Show with optional Bollywood Dancer

If you are looking for a Bollywood show to remember for your corporate event, party or Asian wedding......

This Bollywood Show perform their attention-grabbing choreographed repertoire of all-time favourites such as Jai Ho, Kabhi Kabhi, Humko Humise Chura Lo and Joote Dedo Paise Lelo.
As an option for a music and dance spectacular they can be accompanied by professional dancer and choreographer. Supported by fully orchestrated backing tracks, the performance is a high energy, dynamic fusion of Western and Bollywood music.

---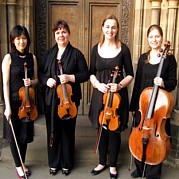 Price From £950.00 Duo
Area: London/Nationwide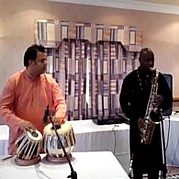 Tabla Player and Saxophonist
Enjoy the exclusive sound of Saxophone and Tabla for any event.

This unique sound bringing east meets west together with the smooth sound of the saxaphone combined with the intricate and traditional sound of the Tabla.

They provide a fusion of different genres ranging from Bollywood, Hindi, Pop, Jazz and Classical including hits like Summertime and Take 5 and not forgetting the bollywood old classics and new songs.

This duo will definitely provide a BIG WOW! factor to your event.
Price From £550.00
Area: Midlands/Nationwide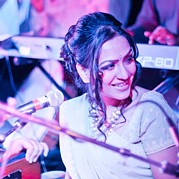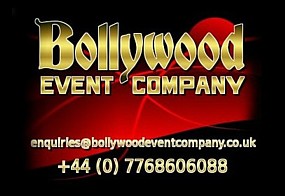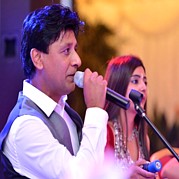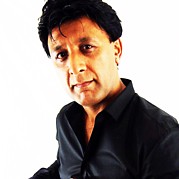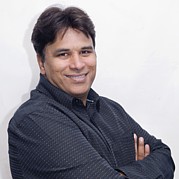 Price From £300.00
Area: Midlands/Nationwide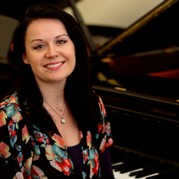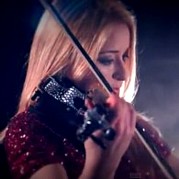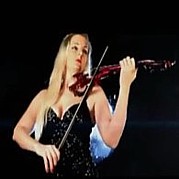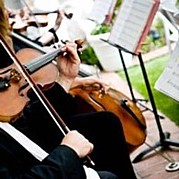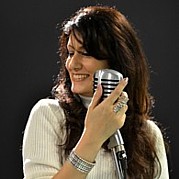 Ladies Sangeet is a vital part of traditional pre-wedding celebrations in Indian and Pakistani culture. Traditional songs are sung to stir the emotions (joy, sadness and laughter) of the participating families and friends. Nowadays it is common for the grooms family as well as the brides family to enjoy these evenings. Indeed it is also now common for men and boys to be invited on such occasions, although the singing is still generally left to the ladies and girls. Our world class singer will perform traditional Punjabi folk songs as well as some Ghazals, Qawali and Hindi songs if requested. All that we request is that you sing, clap and dance along whenever the mood takes you. If any friends or family members also wish to take the microphone and sing there favorite songs it will make the evening even more memorable. We can provide the microphones and sound system as well as Tabla and Dholki players.
Price From £ 480.00 Duo
Area: London/Nationwide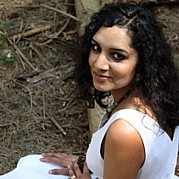 Sangeet Singer with Dholki Player