Childrens Magicians and entertainers for hire, ideal for children's parties...
Children's Entertainers & Magicians
Children's Entertainer/Ventriloquist
They will bring life and magic to any occasion and make it very special and memorable. Live entertainment for children has its own distinct charm, and will create that unique atmosphere in which children delight.
There will be live interaction with the audience who will be tactically brought into the act, and Joe and his friends will genuinely come to life with their new group of friends.......and, of course, their parents !
She has the highest standards of professionalism, being a member of Equity and being the holder of Home Office approval for work with children.
TV, CD's, DVD's and Play Stations have their place in the lives of children. They add that live extra dimension to the real meaning of entertainment.
A full P.A. System in included in bookings and the mix of games, audience participation and music creates a fun, lively atmosphere.
For varying durations of 45 minutes, 1 hour or for up to 1 hour 30 minutes party organisers can relax, sit back and enjoy the occasion..
Children's Entertainer, Close Up Magician, Ventriloquist
He has been performing magic for over 30 years. He is a full-time professional magician, a member of the Magic Circle, Equity and various professional magic organisations.

He has a wide range of performing experience and loves entertaining both children and adults.

Magical Entertainer - Fun Magic for all ages. Complete Party Packages Available.

Barry - The Life-Size Ventriloquist Dummy. Balloon Modelling. Puppets.
Children's Live Magic Show. Adult Close-up Magic, Table Top Magic
Shropshire's
zaniest
and
funniest
children's entertainer
Shropshire based Children's Entertainer and Magician, he really knows how to put on a sensational magic show for your child's birthday party, social event or function. He will make items disappear and reappear in unopened and factory sealed tins of baked beans, make lights appear from behind children's ears and make the water from cups vanish (much to the delight of the brave child standing beneath the aforementioned cup).
All of the above plus some music from a guitar or banjo for musical games, and the now infamous smelly sock race will be performed. All parties conclude with balloons for all the children shaped into animals, hats, flowers, swords etc, (time permitting).
He will give out Magician's Assistant Certificates to all of his helpers including the Birthday Child, plus the prizes for the games within the show
KIDS PARTY ENTERTAINER: Clown, Balloon Modeller...
Face Painter, Magician and more
As seen on "The Richard & Judy Show" and "CNN News"

CHILDREN'S ENTERTAINER / CLOWN with big red shoes
BALLOON MODELLER
FACE PAINTER
PLATE SPINNING for kids
MAGICIAN
DJ / MUSIC

WHY HIRE ME?
No job too small or too large.
Entertained at over 500+ events
Competitive rates, Can work any day, any time. Children are easily entertained.

As a CHILDRENS ENTERTAINER, I get dressed like a CLOWN with big red shoes.

As a fun MAGICIAN, I perform safe, colourful close up magic, and get them involved in each magic trick. Nothing better than a child's eyes light up seeing a magic trick close up!

As a BALLOON MODELLER, I provide extra balloon pumps so I let the children pump up their own balloons too.

As a FACE PAINTER, I use safe washable paints, and paint as fast as 30secs a child, thus preventing a long line of children.
Also as a DJ / Music provider I also have a smoke machine to create a great atmosphere. This service is a little extra, but worth it as I provide many children's songs and if you have any special requests let me know in advance to cater for your event. You can also plug your mp3 player into my speaker so I can play your music too.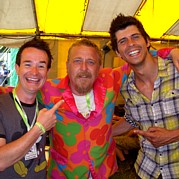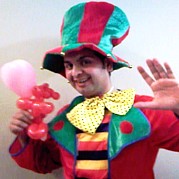 Price From £POA
Area: London/Nationwide
Price From £POA
Area: Shropshire/Nationwide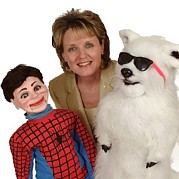 Price From £POA
Area: London/Nationwide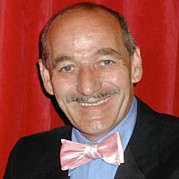 Price From £POA
Area: Oxford/Nationwide