1940's Wartime entertainment for hire, bring back the Forties War Years with our Winston Churchill Lookalike or perhaps a Vera Lynn Tribute perfect for World War II and Battle of Britain themed parties, pure 1940s NOSTALGIA!!
What can we say! Ukulele, Guitar, Vocals, George Formby and Comedy that should be enough to know heís Mr versatility. Ian is a self-contained multi instrumental comedy/vocal act. Playing Guitars, 5 string Banjo, uke and electric ukulele and using his own unique approach to comedy his show is versatile, fun and totally capable of pleasing audiences of any age. Ian has been entertaining people professionally for just over two decades and in his 40's is still enjoying it as much as he did when he first started. Something that definitely shows in his act.

1 x 45 - 60 min Comedy /Vocal/ multi instrumental
1 x 40 min Formby war act with comedy
2 x 45 min all night type scenario music and comedy.
fully self contained
1940s Show This long running show is lead by band leader John Knowles. Lead Vocalist is ex Joe Loss singer Terri Morgan. All music is played live by the band, comprising of piano, drums, saxophone, guitar, lead vocals from our forces sweetheart and optional trumpet.
Jim the Spiv will also do speeches from Neville Chamberlain and Winston Churchill but the emphasis is on music, music, music and you can dance til you drop!

Bunting and waving flags are provided by the band. They travel worldwide

All the songs you would expect are included:

The White Cliffs of Dover
We'll Meet Again
Shine on Harvest Moon
As Time Goes By
Moonlight Serenade
In The Mood
Don't Sit Under The Apple Tree
Chatanooga Choo-choo
And Many More!
This Singer entertainer - Britainís no.1 wartime WW2 1940s show mixed music for dancing to.

Sing along shows for theatre, 40s events, civic community centres and halls, army, navy and air force clubs and associations and reunion events.

Also mixed music for private parties, anniversaries, weddings and birthdays.

She also performs a Vera Lynn tribute show too.
This 1940's Tribute Singer is a young, talented, self contained vocalist bringing the music of the 40s and 50s to life.
She has wowed audiences throughout the North West
with her powerful vocals, bubbly personality, old style glamour
and unique stage presence.

Influenced by Connie Francis, Dame Vera Lynn, Doris Day, Rosemary Clooney,
The Andrew Sisters and other glamorous artistes from the 40s and 50s.
Vera Lynn tribute. She has been working her act for 15 yrs and have worked around the country in every venue imaginable. Recently she was asked to sing at half time during the West Ham v Everton football match on Remembrance Sunday and before that spent 2 yrs on a national theatre tour with Danny La Rue. She has professional backing tracks or 7 piece musical arrangements.
She can perform solo or also as a 1940s variety show which has been touring theatres and hotels this year.
A fabulous show packed with hits from the 40's era'
The voice of a nightingale'- Derbyshire Council senior citizens party.
She has been a professional singer for 20 yrs and has for the last 15
yrs, performed her show. A Salute to Dame Vera Lynn' in venues around the UK and abroad. She has toured around the UK with DANNY LA RUE playing to packed houses.
Songs featured in the show include:- White Cliffs of Dover, Lili Marlene, A Nightingale Sang in Berkeley Square, Yours, We'll Meet Again and
many of the old singalongs loved by all. The show runs for 50 mins.
Her voice is perfectly suited to the beautiful melodic songs of a bygone era.
Price From £480.00
Area: Sheffield - Nationwide

Playing popular hits from the roaring 1920s. Enjoy this visit to an era of wonderful nonsense, quirky original music and cheerful entertainment. Let's misbehave!
Kidnapped by aliens from the Savoy ballroom in 1929, The Charleston Band reappeared on the streets of Manchester in 2007 having aged not one jot, still playing their infectious and quirky 1920's
Strike up the band! Everything is hotsy totsy now!

Price From POA
Area: Nationwide

Winston is back!!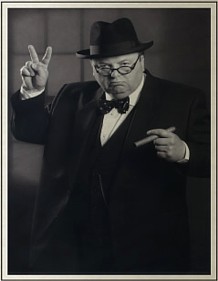 Bring an extra dimension to your event with the witty, amiable and larger-than-life presence of a Winston Churchill lookalike. Enthral your guests with some of Churchillís famous World War II speeches and celebrated quips, as he provides a captivating Talk on the Life of Churchill, culminating in the famous Battle of Britain speech in character. A MUST - PURE NOSTALGIA!! Otherwise,if you simply require a"meet & greet" or an amusing patriotic sing-along, this is your man!
His attention to detail in clothing and mannerisms makes his look-alike performance highly believable. His vocal mimicry complements his visual detail and his amiable personality, good humour, acting ability and admiration for Winston Churchill bring his character brilliantly to life, entertaining guests in any situation and is available for appearances throughout the British Isles and internationally, and he is more than happy to tailor any speech or appearance to your specific requirements and to work alongside other entertainers and performers.

There are very few Winston Churchill look-alikes in the UK - This is one of the best. So if you're looking for a professional, highly sought-after Winston Churchill lookalike / soundalike, whether for ice-breaking, meet and greet, witty repartee and after-dinner talks on the life of Churchill, media work or a host of other situations, This is your man!

Price From £500.00
Area: Cheshire - Nationwide - Internationally
This is an absolutely fabulous retro/vintage female close part harmony group. You get much more than a group of girls singing, you get 'an act'.
This Vintage Close Harmony Trio include 3 singers/dancers/actors Kate - Alto Singer, Abbey - Soprano Singer and Jenanne - Bass Singer and offer 2 sets of 45 minutes or 1 set of 45 minutes.

Hello Terry, Just to let you know that these were truly amazing at our wedding on the 28th.
Our guests had a blast and both bands were highly profesional and brilliant on the stage!

Kind Regards
Laura Grantham
Price From £750.00
Area: Berks - Nationwide
The leading Wartime male Solo Tribute Show and the ultimate in authenticity. Stunning visuals and amazing sounds.
To see is to believe, but to hear the Show is truly unbelievable. His immensely powerful & versatile voice sets him above the competition. He has literally stunned crowds and amazed them to a point of standing still with just how powerful his vocals are. This can be seen here in the videos. A somewhat unrecognised entity on the wider 1940's event circuit, surprising as it is; he literally has people at gigs singing and cheering!

Songs include: Donít Dilly Dally, Maybe itís because Iím a Londoner, Show me the way to go Home, I do like to be beside the seaside, Iím forever blowing bubbles, leaning on a lamp post, Roll out the barrel, Smoke gets in your eyes, Have you met miss Jones...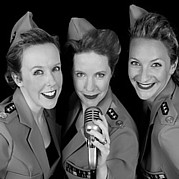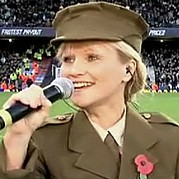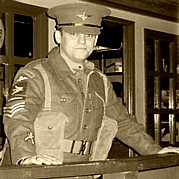 Price From £450.00
Area: Northants - Nationwide


Price From £380.00
Area: Liverpool - Nationwide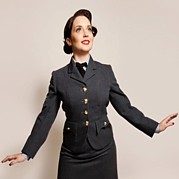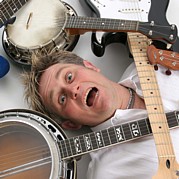 Price From £550.00
Area: Cambs - Nationwide

Price From £POA
Area: Midlands - Nationwide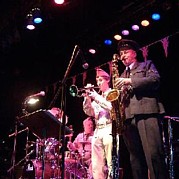 Price From POA
Area: Nationwide Intenational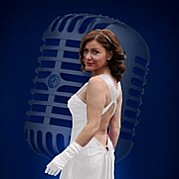 Price From £500.00
Area: Scotland - Nationwide
SCOTLAND BASED 1940s WARTIME SOLO SINGER
Scotlandís no.1 wartime WW2 1940s Retro Singer. She will take you back in time with her fabulous 1940s tribute show
This show pays homage to the wonderful music of the World War Two era, and features all your favourite 1940s wartime songs from The Andrews Sisters, Gracie Fields, Vera Lynn, plus many more. Set times: Her wartime show is generally around 45 - 60 minutes long. She can provide entertainment for the whole night by including a few different sets; for instance 1st set Wartime, 2nd set Swing, 3rd set 1950s Rock n Roll.
Set times: Her Wartime Show is generally around 45 - 60 minutes long. She can provide entertainment for the whole night by including a few different sets; for instance.. 1st set Wartime, 2nd set Swing, 3rd set 1950s Rock n Roll.

These are a vintage style vocal trio who bring glamour and perfect harmony to any event. Their experience ranges from performing in West End musicals, providing jingles for Jazz FM and singing live on BBC Radio. Their musical style is influenced by The Boswell and Andrews Sisters including 1920/30s Jazz, 40s wartime favourites, 50s Swing, 60s Motown and the occasional modern pop song. They can tailor make our sets to suit any occasion and guarantee a good toe-tapping time is had by all.
They come complete with their own PA system, retro microphones and vintage styling.
They recommend sets of between 20 to 45 minutes in length and can play appropriate music in between through their PA if desired.
They have a selection of outfits, and if necessary can come dressed to suit a specific decade.

Click on the "more info" or "video" link which will take you to our sister company "Theme my Party"
Price From £750.00
Area: London - Nationwide