We supply a wide range of Wild West themed party entertainment including Cowboy Stilt Walkers, Cowgirl Stilt Walkers and Tequila Shot Cowboys / Cowgirls.

Our Cowboys and Cowgirls / Showgirls will meet and greet your guests, pour drinks, perform dance routines including 'Cotton Eyed Joe' join in with Line Dancing and to finish, pose for photos with guests.

Wild West theme ideas include Funfair Side Stalls, Theme Props, Wild West Casino Tables for hire with professional Croupiers

Our Country and Western live bands and entertainers are extremely professional and will provide a night of wonderful entertainment for you and your guests...

Grab your Stetson and your Pistol...
Enjoy a fun day of Wild West Cowboy entertainment...
Country Music You'll Love
When TJ picks up his guitar and dons one of his distinctive Stetsons the modern sound of Country music comes to life.
T J's interest in music and performing began in his teenage years when he joined a college band playing rhythm guitar and singing lead vocals. From this initial introduction to pop he continued his progression into music getting involved in Folk and Rock, even learning some classical guitar along the way. This early experimentation was, however, eventually to lead him to his true musical love - Country music.

Repertoire - traditional & modern country & western numbers to suit pub or social club/country music club audiences

Sets - variable according to requirements/fee usually 2 x 45min
Far West Cowboy Duo.

Wandering, P.A. or hosted banquets.

Vocals
Guitar
Banjo
Mandolin
Bass
Fiddle etc.
The best WILD WEST PARTY BAND around.
All your New Country and Country & Western favourites, plus fun Line Dancing, Square Dancing and Barn Dancing with a fab Caller.

This band specialise in parties with a Wild West or Country and Western theme.

They're are available as a 2, 3 or 4 piece band.

A YEE HAH! time guaranteed FUN FOR ALL!
The Barn Dance Band play a range of classic country rock, country and new country songs and instrumentals as well playing for Hoedown / Barn Dance and country style Line Dance events.
We have an entertainment package which provides the following:
5 Piece Band - all of whom are experienced and professional musicians/singers. American and Country Songs by both early and modern artists. A professional Line dance and Barn dance caller, if required. Band is fully self-contained - i.e carries full PA (PAT certified) and Public Liability Insurance.

We just wanted to write to say Thank you very, very much for doing a great job at our wedding. We had an amazing evening and a lot of guests told us how great you all were & how much fun they had.
Thanks a million
Mark and Tanya Sweet
We play country & line dance, we can organise a caller to come along, BUT we usually find we play to people that know line dances and will tell them the dance that fits with the song we are playing and just count them in when needed. This is usual format when on the line dance circuit.

We can perform from a 3 - 5 piece band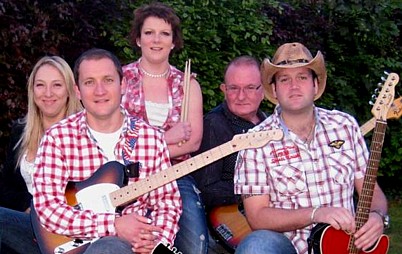 Areas
Based in Surrey and cover the South East & West of England.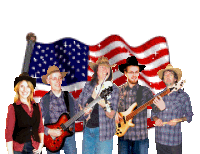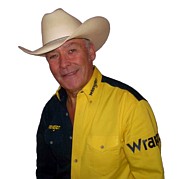 Price From £290.00
Area: Cheshire - Nationwide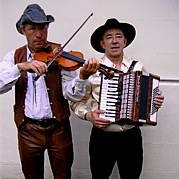 Price From £450.00
Area: Hants - Nationwide

Price From £800.00
Area: Beds - Nationwide

Price From £850.00
Area: S.W - Nationwide

Line Dancers for hire

Wild West theme parties : Corporate Events : Private parties

Dancers plus Caller Dancers including instruction and audience participation.

A line dance is choreographed dance with a repeated sequence of steps in which a group of people dance in one or more lines or rows without regard for the gender of the individuals, all facing the same direction, and executing the steps at the same time.
Price From £250.00
Area:
Nationwide - International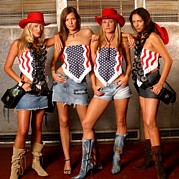 Shooter Girls for hire Perfect for all Wild West and Coyote Ugly themes, these gorgeous Tequila Slammer girls will add the fun factor any event-yeeh ha!! A great ice breaker for all your guests!!

We supply the girls (of course!), costumes, tequila belts and shot glasses (on request).

In addition, the girls can also get your guests involved in a simple but fun line dance class. If they didn't know a Cha Cha Slide from a Boot Scootin Baby they probably still wont by the end of this but they'll will have a lot of fun trying!!

For something a bit more informal the shooter girls can also freestyle dance in short sets during the evening-even on the bar!!
Price From £230.00
Area:
Nationwide - International
Living Statues are an amazing form of entertainment at any function. As guests pass by they suddenly "come to life" with hilarious results and are available for hire.

Always surprising, and the centre of attraction we have many styles to suit any theme or type of event, great fun at wedding receptions, Award Ceremonies, Halloween Events, Mix 'n' Mingle, Walk-abouts, Street Entertainment, Photo Shoots, Private parties, Product Launches Corporate Events
and more...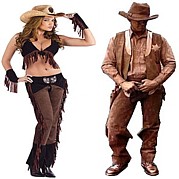 Price From £375.00
Area:
Nationwide - International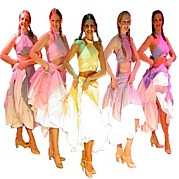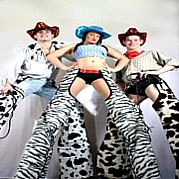 Stilt walkers, ideal for any event, corporate, private fucntions, children's parties, charity events and more...

Stilt walkers are perfect for adding that little touch of the surreal to your event. One of our most versatile acts, they can be used at almost any occasion, whether it be to act as a waiter at your wedding reception, as part of your marketing campaigns to hand out leaflets in a crowded market place, or just to walk around your event in character and costume.

We have an extensive range of stilt walking characters and if we don't have what you're looking for then we are more than happy to build it just for you!
Price From £290.00 each
Area:
Nationwide - International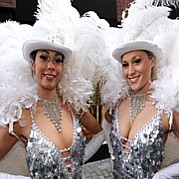 Bringing glitz, glamour and total value entertainment to all your events. Whether you book as little as two, or as many as ten of these acclaimed dancers you can expect stunning show girls, spectacular costumes and sparkling choreography.

Our Vegas Show Girls and Boys are the perfect addition to all television, corporate, hotel, casino, theatre and themed events not forgetting summer balls and Christmas and New Year party nights.

From meeting and greeting your guests on arrival, posing for photographs and assisting with champagne service to full production, theatre and cabaret shows we can assist you with all your entertainment needs.
Price From £230.00 each
Area:
Nationwide - International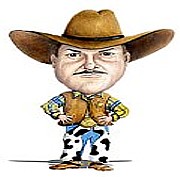 CARICATURES DRAWN LIVE at your event including a pastime, hobby or themed to suit the event.

Events covered are Wild West Themed Parties, Exhibitions; Weddings; Corporate Events; Bar Mitzvahs; Anniversaries; Parties; Birthdays; Golf Days; Team Building; Fun Days; Fetes; Conferences; Trade Shows; Product Launches; Company Dinners; Charity Events.

You can book our Caricaturists from 1 - 3 hours
Price From £390.00 each
Area:
Nationwide - International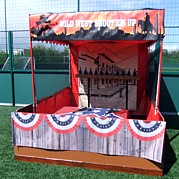 Enjoy the fun of the fair with our fairground side stalls for hire. Ideal for Children's parties, corporate events, school fetes or street entertainment.

All stalls have been especially manufactured to own design using high quality materials. Being the first company to make our stalls 2.5 square meters, this allows us to install in 95% of all indoor venues.

£5million public liability insurance and a full risk assessment, copies available on request. All electrical equipment supplied has a current PAT test certificate.

Toy prizes to be won!
Where stated most side stall include operator and £50 worth of Prizes.
Price From £390.00 each
Area:
Nationwide - International

A superb quick re-action game and is the only one of it's kind in the UK. It has it's advantages over
competitors with cable free guns and a state of the art computer program at it's heart.

How it works, once your holstered up a 15 second random timer starts, when the red light on the character target lights up you draw your gun and shoot as fast as you can, this stops the timer and gives you your score. Lowest score WINS.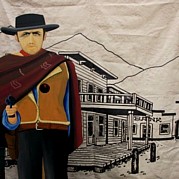 Price From £480.00
Area:
Nationwide - International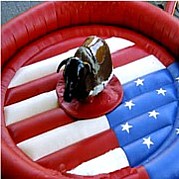 Still one of the most popular attractions to date. Our mechanical bull bucks and spins in all directions. The longer you hang on…..the wilder it gets! An inflatable bed, ensuring a safe ride every time!

Dimensions: 20ft x 20ft with headroom of 8 feet required. N:B- that we need easy access for this attraction. Some units cannot go upstairs and require a double door entry.

Power requirements: 2 x 13 amp power sockets or a 5kva power supply.
Price From £475.00
Area:
Nationwide - International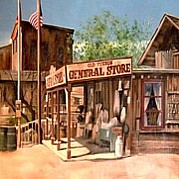 Wild West Theme Props and Backdrops for hire.

A typical package would include:
20x10ft General Stores Backdrop
20x10ft Monument Valley Backdrop
16x10ft Interior Saloon Bar Backdrop
10x10ft Indian @ Sunset Backdrop
20x10ft Starcloth
Life Size Resin Cast Cowboy Statue
Life Size Resin Cast Indian Chief Statue
Lighting to light props where necessary
Rigging for Backdrops & Starcloth
Delivery, Staff to setup & take back down again
Price From POA
Area:
Nationwide - International
We provide the Fun, Excitement and Glamour of a Las Vegas Casino but without the danger of losing real money!
This risk-free gambling is purely for fun & thrills, the stakes are a prize of your choice.

So let us help make your event a truly memorable occasion!
We will transform your venue into a sophisticated Las Vegas Casino with our genuine high quality, fully equipped casino tables. Our highly trained professional and friendly croupiers are happy to advise and explain the rules of the games. They will ensure your guests feel comfortable and enjoy the experience whether they are experienced or first time players!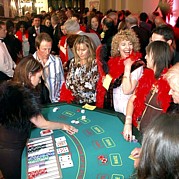 Price From
£290.00 (1 Table )
£420.00 (2 Tables)
£660.00 (3 Tables)
£780.00 (4 Tables)
Area:
Nationwide - International